External meetings and events

7-10 March 2023
Lyon, France

21st International Metrology Congress: CIM2023
The Congrès International de Métrologie (CIM) is the one event where metrology meets science, industry and Quality Infrastructure bodies. It promotes the development of solutions to respond to global key challenges, especially by ensuring that we can trust in measurements.
The Congress will take place under three key themes: Industry 4.0, Health, and Climate Challenges. It will include 200 conferences divided up into technical sessions, poster presentations, and Round Tables.
For more information, visit the event website: www.cim2023.com
---
29 March 2023
Online Webinar

Joint IMEKO TC6 and OIML DTG webinar on blockchain technologies in metrology
In recent years, several initiatives have been started to investigate the potential use of distributed ledger, also known as blockchain, technologies in metrology. Proposed applications range from making traceability in calibration hierarchies more transparent and efficient to distributed infrastructures for processes in the quality infrastructure.
The IMEKO TC6 "Digitalisation" and the OIML "Digitalisation Task Group" are jointly organising a webinar on this topic on 29th March 2023 from 11:00 to 14:00 UTC.
The aim is to bring together experts and interested colleagues from metrology, legal metrology and the general quality infrastrucure for an exchange and discussion on this topic. It is also intend to take this webinar as a starting point for a regular exchange aiming for harmonisation and interoperability of developments in the long run.
Already confirmed presentations are:
PTB, Germany: From the European Metrology Cloud to an international QI Cloud
Random Red, Croatia: Metroracle
EBSI, European Commission: pan-European SSI/digital identity
NMI-A, Australia: National blockchain development initiative for legal metrology
NPL, United Kingdom: Blockchain applications in metrology and advanced manufacturing

Participation in the Webinar is free of charge. Register with your name and email address to receive the calendar invite with the meeting URL.
Registration is open from 10th January to 24th March 2023 here.
---
24-26 April 2023
Hamburg, Germany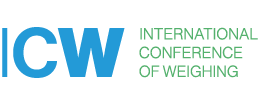 First International Conference of Weighing (ICW)
Hosted by CECIP, the European Weighing Industry Association, the ICW is a three-day event that proposes state-of-the-art presentations from a wide range of leading representatives from the weighing industry.
The Conference will facilitate networking with stakeholders from all over the world, and is organised by a partnership of weighing industry associations from Argentina, Australia, Brazil, China, Europe, Japan and the Republic of Korea, together with the International Organization of Legal Metrology (OIML) and the  International Bureau of Weights and Measures (BIPM).
For more information, visit the event website: www.weighingconference.com/
---